Please see News page for summary of training in coming week, races in next couple of weeks and social events as well as News on past events 
Click on buttons above for Sussex Grand Prix, cross country events or combined list of races we support over next few months including Sussex Grand Prix and cross country plus some other events. The lists include links to entry and links to results of previous events. The Results tab gives results for Uckfield Runners.

A general overview is set out below
Races we are organising / involved in
Weald Challenge Races 12 June 2022 (Off road half marathon and 50k ultra run along Wealdway and Vanguard Way)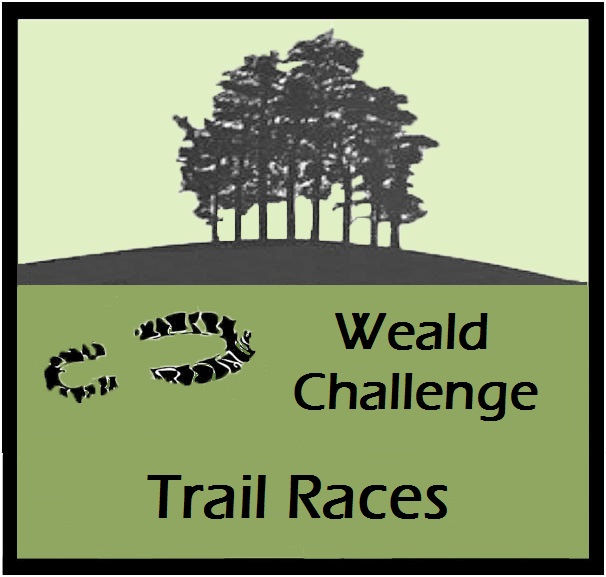 The Weald Challenge Trail Races are organised by Uckfield Runners in conjunction with Trail Running Sussex. The Race Director is Stuart Mills, who is an England Athletics licenced official with many years experience as race director of the popular Kings Head Canter 5K race that takes place each August Bank Holiday Monday. 

Both races start and finish in the village of Chiddingly and encompass the surrounding beauty of the Sussex countryside en route. The courses are approximately 85% - 90% off-road. Start times are Ulta Run 8am and half marathon 9.15am
The race limits are half marathan 150 (time limit 5 hours) and 50k ultra run 100 (time limit 8 hours). Race entries close when the limit is reached so early entry is recommended.
For full details and entry click here for Trail Running Sussex
If you are an Uckfield Runner and wish to volunteer we require 19 marshals.  Details are set out below
Summary
Detailed instructions
To register interest please copy this link Weald Challenge Volunteers - Google Forms to your search bar (sorry cannot get link to work from this website)
Details of Registration so far are on this link Weald Challenge Volunteers (Responses) - Google Sheets


New place Farm Cross country 17 December 2017 5 mile race 3 of 6 of the East Sussex Cross Country League.  (if we are not taking a break this year the date of the event will be agreed in September 2018)  


Pump Lane, Framfield, Nr Uckfield, East Sussex, TN22 5RH Map. 11am start. Enter on the day (unless you have pre entered all 6 cross country races) £3 if attached, £5 is not attached: minimum age 17year. Junior race (about 1mile) 10.30 am Free it attached (ie have England Athletics race registration number), £2 if not.
The course is 5 miles of undulating Farmland. There are no substantial hills. It is all off road, it is suitable for spikes (there are two crossing of tarmac farm roads).
Charity Social Run September 2017
This was a 2.5mile or 5 mile social run (not a race) for charity at Newplace Park, Farmfield run in Spetember 2017.  It is planned to repeat this event in September 2018, date to be decided    

Uckfield Lions 10k 09 July 2017 (Off road)  2018 date to be arranged
From 2015 we have assisted in organising this event with Uckfield Lions. Results.

Races we participate in
For those members who do wish to compete the two main events we participate in as a club are the Sussex Grand Prix and the East Sussex Sunday Cross Country league.
Sussex Grand Prix 
The Sussex Grand Prix consists mainly of road races from 4 to 20 miles (there are 2 off road events). You score based on the best eight performances from about 20 races. There are both team and individual placings at the end of the year. For list of events Click here
East Sussex Sunday Cross Country League 
The East Sussex cross country league consist of six cross country races all of about 5 miles. We have competed as a combined team with Heathfield Runners since 2002/03. The team has always finished in the top 4 with our best result being the 2004/05 season which we won. We were third in 2014/15 and fourth in 2015/16. A team consists of ten men and five ladies so we are always looking for members who don't mind a bit of mud. For cross-country events click here
Other events
Members compete in various other events off road and on road, from 5k to full marathons including the Steyning Stinger, London, Paris, Rome, and Beachy Head Marathons. For a combined list of events click here
Our events sometimes include week ends away. Events have included the Barcelona Marathon, Fort William Marathon, Paris Marathon and Isle of Wight Fell runs.